The sites are not currently available because the hosting server is in transition.
---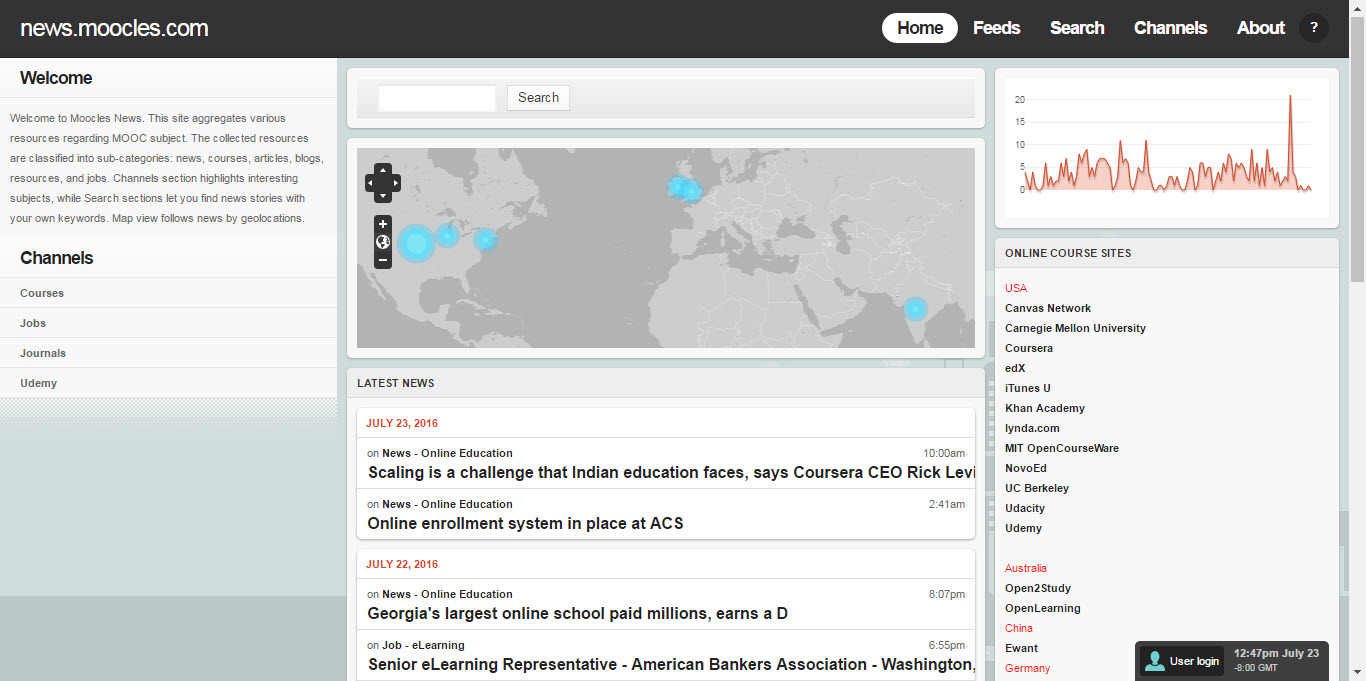 Stacks: Linux, Aegir (Durupal Development platform), Drupal, Theme (Managing News), PHP, MySQL.
This site aggregates Moocs (Massive Open Online Courses)-related resources such as courses, jobs, news, etc from different feeding and API services.
---
Twitter Explorer###
To visit the site, follow this link and accept ssl. Read a blog relating to this project and find the limits of this service.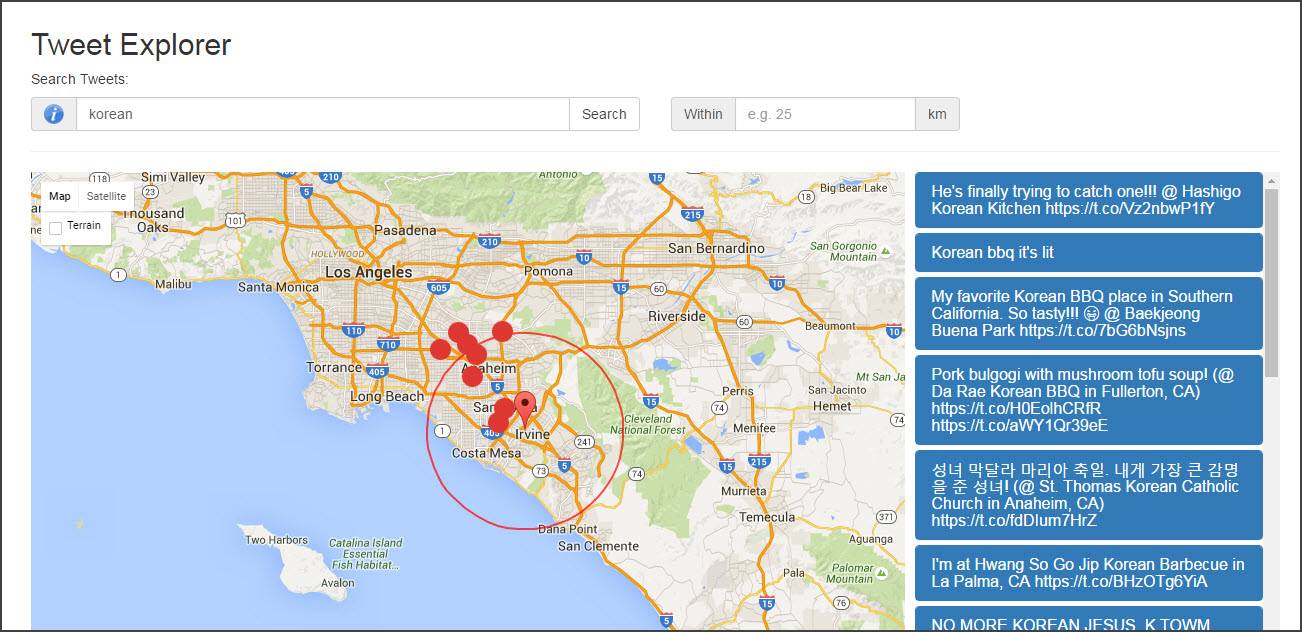 Stacks: Javascript/Node.js/Express/Handlbars, Twitter REST API, Google Map API, GeoJson, Bootstrap, OpenSSL.